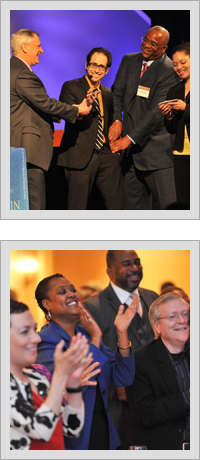 Networking success is crucial for attendees to feel they have received the value they are seeking from your conference. You provide the setting and Ben Corey accelerates the networking with the "Touching Shadows" close-up magic program. While weaving through a room full of your guests Ben Corey provides the perfect conversation starter.
Ben Corey: The Networking Accelerator

Breaks the ice – by introducing people to eachother during short performances.
Sets the tone – Comedy and magic creates feelings of joy and wonder that set people at ease so they can connect.
Create Flow – Ben Corey brings energy wherever it is needed in the room, turning those pockets where energy dips, to place where the magic is happening!
This helps you and your attendees have a more successful event.
Allow Ben Corey to be the secret weapon in your conference, and corporate event planning arsenal.